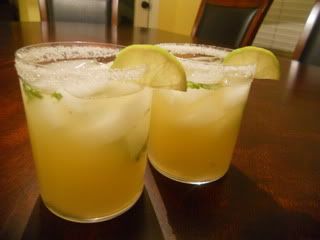 Here's a fun fact about me, when I first migrated up to Northern CA I spent three years of my life moonlighting as a bartender. It's very rare that I post drink recipes, I think the last one I did was for New Years, but I just couldn't pass posting my latest cocktail concoction. This drink is the quintessential must-have for Spring. The fresh mint came from my garden and it just freshens and adds a whole other dimension to the drink. Drink Responsibly.
Here's a look at exactly what you need.
Begin by slicing one lime and coarsely chopping 2 mint sprigs.
Using a lime wedge, line the rim of the glass with juice. If you prefer not to salt the rim of your glass skip this step.
Salt the rim of your glass.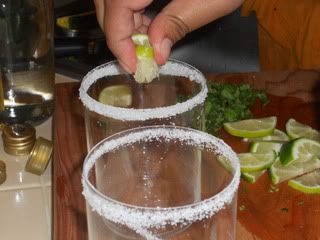 Squeeze a lime wedge into the glass then drop the lime in, add in 1/2 a tsp. of mint leaves.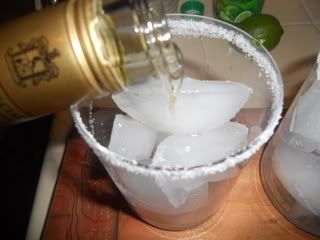 Fill the glass 2/3 of the way with ice. Then add in a shot of tequila.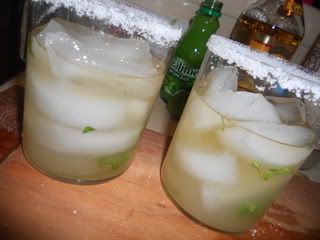 Next, add in 1/2 a shot of triple sec, and fill the glass 2/3 of the way with sweet and sour. Add in the pineapple juice until full, garnish with a lime. Since pineapple juice is particularly sweet if you want to "tart it up" add in a splash of lime juice. Grab a glass and enjoy the sun!