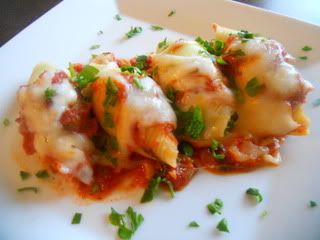 I've made stuffed shells before, but these are different, these shells are the star of the show. You could pair them with a meat and serve the shells as a side or add meat to the sauce if you prefer. But I think these shells stuffed with spinach, Ricotta and Parmesan cheese, are the perfect dish for veggie night. Totally easy to make and about 45 minutes total prep and cook time. The sauce was store bought but enhanced with some fresh ingredients to cut down the prep and not loose the flavor. The filling has a rich ooey gooey goodness that I just can't resist. Enjoy!
Serves 4-6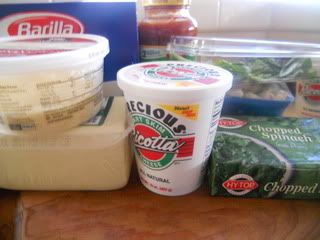 The key players:
- 1 package of jumbo shells (cooked & drained)
- 1 jar of (good quality) red spaghetti sauce
- 4 to 6 button white mushrooms (diced)
- 1/2 a large onion (diced)
- 2 tbsp. garlic (diced)
- 20 oz. of Ricotta Cheese
- 1 cup of Parmesan Cheese
- 4 to 6 basil leaves (finely chopped)
- 1 cup of Mozzarella Cheese
- 1/2 a package of frozen Spinach (defrosted & drained)
- 2 tbsp. EV Olive Oil
- Salt & Pepper (to taste)
- 2 to sprigs of Italian Parsley (finely chopped for topping)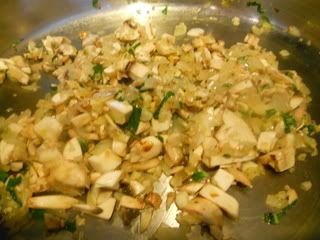 Begin by cooking the jumbo shells, cook the shells until they are still tough in the middle, and not quite al dente yet. Drain pasta and set aside. Meanwhile heat the olive oil in a pan on medium heat and saute the onion, basil and mushrooms with a pinch of salt and pepper.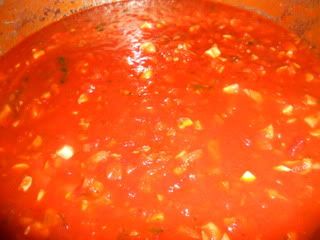 Add in the sauce and bring it to a boil, reduce heat to low and cook until needed about 15 minutes.
Place the spinach in a mixing bowl.
Add in the Ricotta and Parmesan cheese, stir to combine. Give the mixture a taste and add salt and pepper as needed.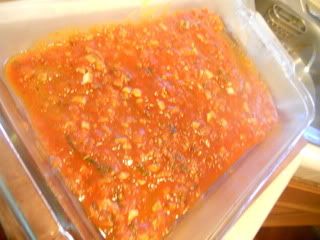 Place a thin layer of sauce on the bottom of a 13 x 9 inch Pyrex (or oven safe) dish.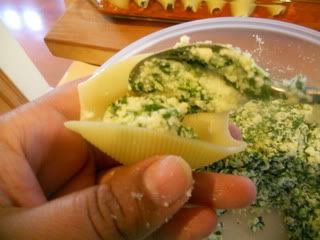 Using a teaspoon stuff the shells with the cheese mixture carefully.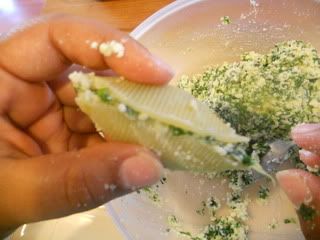 You want the shell to close so be careful not to over-stuff.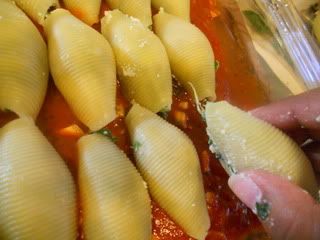 Arrange the shells seam side down in the dish.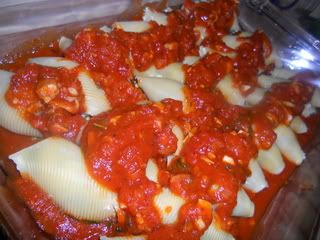 Ladle the remaining sauce on top of the shells.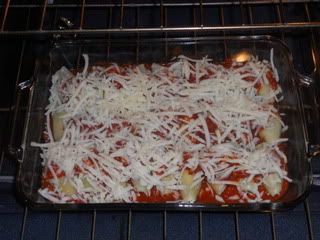 Top the shells with the Mozzarella cheese and bake in an oven preheated to 350 degrees for twenty minutes. The shells will finish cooking and the cheese will get nice and gooey.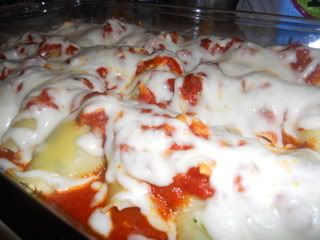 Remove from heat and serve, garnish with freshly chopped Italian parsley if desired.