Totally vegetarian, totally good! As with any burger, all that matters is what you do with what you have. Black bean burgers are easy to make and fast, particularly since the cook time is under five minutes per patty. You can top this burger with just about anything your heart desires.Whole wheat rolls make this recipe a healthy treat for your taste buds, yummy! (I referenced two other recipes during my creative process, one from
Martha Stewart
, the other
Lucinda Scala Quinn
two women that can cook)
Serves 6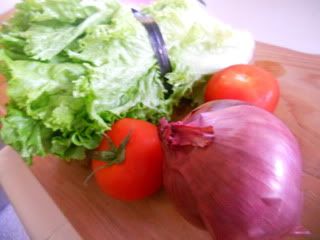 I like to start by prepping the toppings, lettuce, tomato and red onion.
For the burgers you will need the following ingredients:
- 2-15 oz. cans of black beans
- 1 tbsp. minced garlic
- 1 1/2 cups of basmati rice (cooked)
- one tsp. minced ginger
- 6-8 baby bella mushrooms (sliced)
- 1/2 a yellow onion (diced)
- 1 red bell pepper (diced)
- 1/4 cup Italian parsley (chopped)
- 2 tbsp. olive oil
- 3 tbsp. vegetable oil
- 1 1/2 cups bread crumbs
- Choice of cheese (optional)
- salt & pepper to taste
Wash, slice and arrange your toppings on a tray. Cover with plastic wrap and place in the refrigerator until chow time.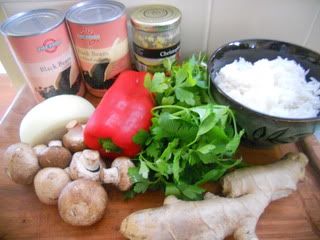 Now move your attention to the burgers.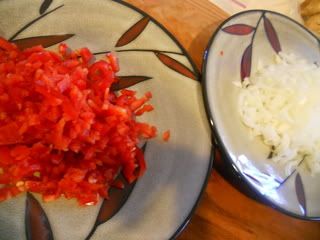 Begin by dicing your onion and pepper.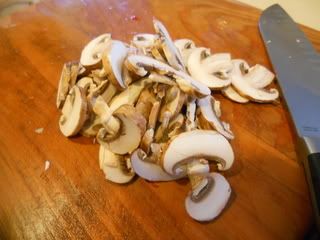 Next, slice the mushrooms.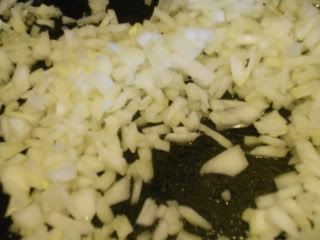 In a nonstick pan heat the olive oil on medium/high heat then add in the onions and cook for two minutes, stirring frequently.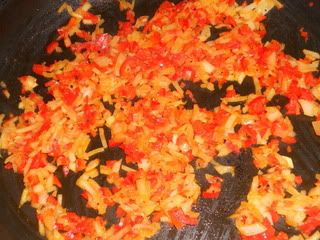 Add in the peppers and cook for another two minutes.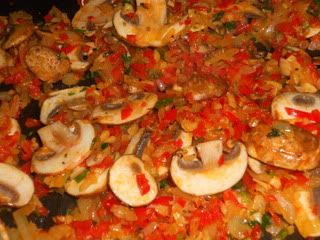 Add in the ginger, garlic, parsley and mushrooms. Cook until browned and soft. Remove from heat and set aside.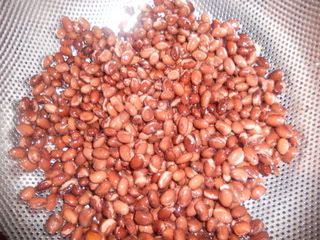 Drain and rinse the black beans in a colander.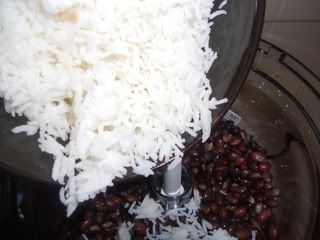 Add the beans and rice to a large food processor and pulse until coarsely combined.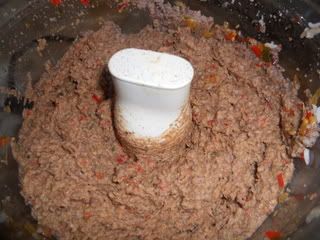 Then add in the mushroom mixture, salt and pepper to taste, and pulse to combine.
Place bean mixture in a large mixing bowl and add bread crumbs.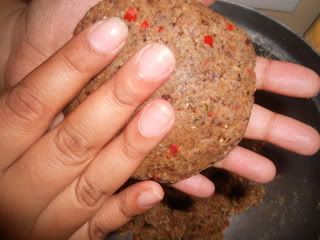 Using your hands form patties (yields six large patties or eight small ones). If the mixture is sticking to your (giant) hands or not combining well add in more bread crumbs.
In a nonstick pan heat the vegetable oil on medium heat. Add in the black bean burgers and cook until browned on each side, approximately two minutes per side. To melt the cheese place it on the burgers while they are still cooking in the pan after the first flip. Assemble your burgers and enjoy!