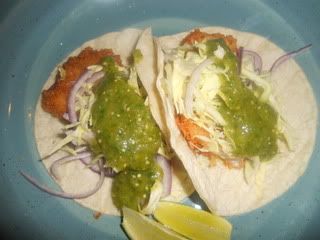 I know I've been MIA this week, but hopefully this recipe will bring me back. Spirits around here have been a little low lately so Jim and I decided to cheer ourselves up with Blue Moon Ale and Fish Tacos. The tacos are so easy to make about 30 minutes to prep and cook, so delicious. After I poured a beer down Jim's throat he spilled the beans and shared his recipe with me for fresh tomatillo salsa (his recipe is so good!). It was the perfect condiment to go with these perfect tacos. This meal made me long for summer in spite of all this rain, enjoy!
Serves 4
First, you will need about six tomatillos.
Peel off the husks carefully.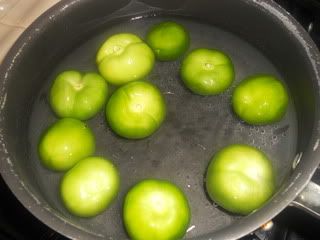 Add the tomatillos to a 3 quart saucepan filled with water on high heat.
Bring to a boil.
Meanwhile, you will need one pound of white fish fillets.
I used tilapia.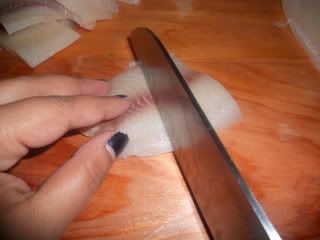 Cut the fillet pieces into one inch pieces.
In a mixing bowl add the fish pieces and the juice of one lime.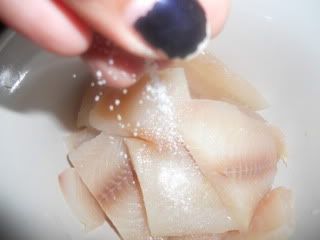 Add salt and pepper to taste.
Mix well and set the fish aside to let marinade.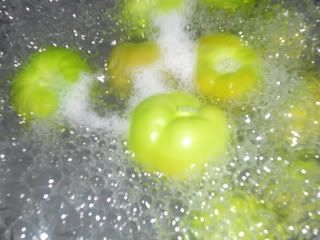 Your tomatillos should be boiling by now.
Let them continue to boil.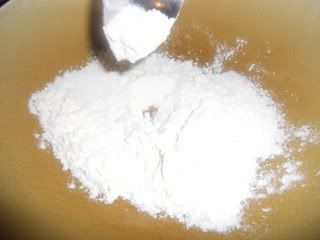 In a small bowl add three tablespoons of flour.
And a 1/3 a cup of soda water ad mix together until the flour is dissolved.
This will be your tempura batter for your fish.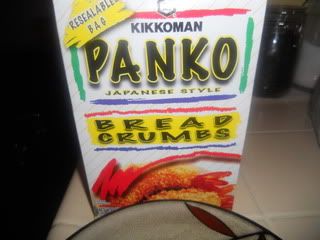 You will also need Japanese panko bread crumbs.
Pour 1/2 a cup of bread crumbs into a shallow bowl for breading.
Set the tempura and the panko mixture aside with your fish.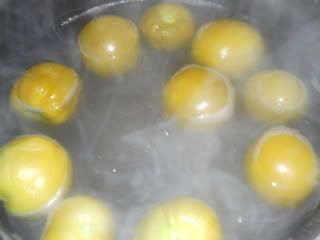 When your tomatillos have began to turn olive remove them from the heat.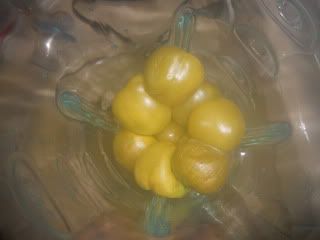 Place them in a blender.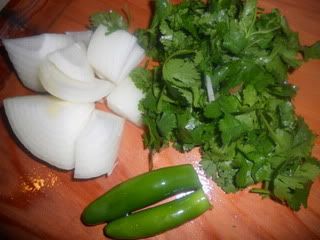 To the blender add two jalapeno peppers, half of a large onion (chopped into smaller pieces),and 1/2 a cup of coarsely chopped cilantro.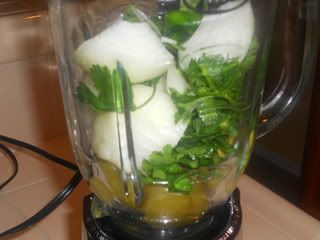 Add salt to taste and blend.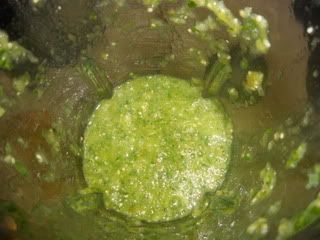 Stop blending once the ingredients have broken down and your salsa is still a little coarse.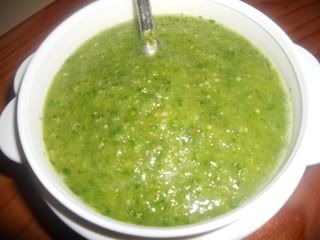 Empty salsa into a bowl and set aside to be used later, remember to taste for salt.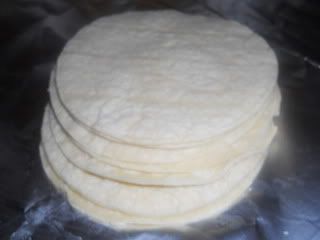 Meanwhile place a small stack of corn tortillas on aluminum foil, wrap, and bake in the oven at 350 degrees for 10-15 minutes to warm.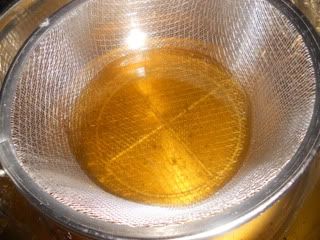 Now heat peanut oil (I used canola) in a small dutch oven or deep fryer for the fish. The amount of oil will vary according to the pot, I used about 2.5 quarts of oil. Heat on medium/high until hot.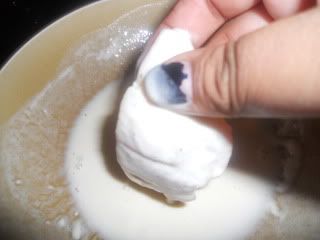 When the oil is ready, dip your fish piece in the tempura mixture.
Then the panko crumbs and coat the fish evenly.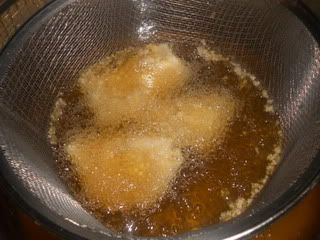 Drop the fish pieces into the oil and fry.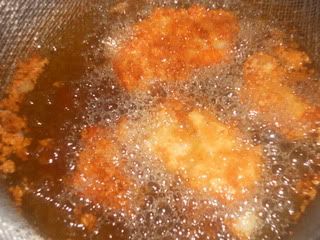 When the fish begins to turn golden brown, remove from heat.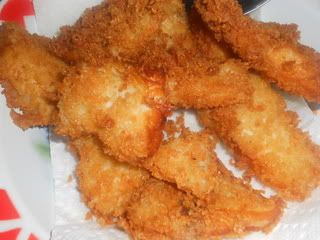 Place the fish in a shallow dish lined with paper towels to drain oil.
Repeat until all fish pieces are done and set aside.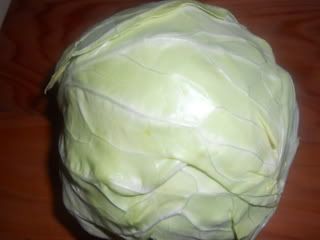 You will need a 1/4 of a cabbage head.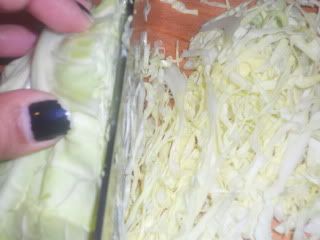 Slice the cabbage in very thin strips for use in the tacos.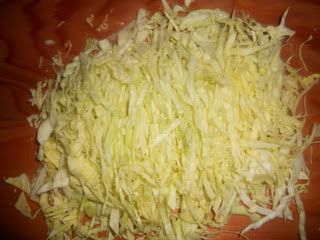 Set the cabbage pieces aside when finished.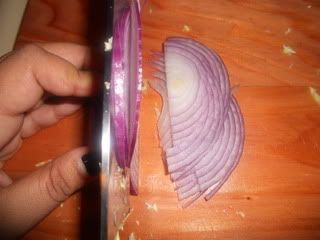 Next slice 1/2 of a large onion into thin strips.
Then slice the strips in half again.
Set the onions aside with the cabbage.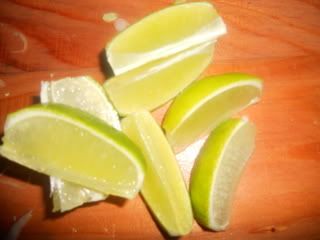 Finally, slice a lime into thin wedges.
Assemble your tacos with a couple pieces of fish, a good helping of cabbage and onion pieces.
Add the tomatillo salsa and the juice of one lime wedge and enjoy!
A tasty bite of summer!
Oh and...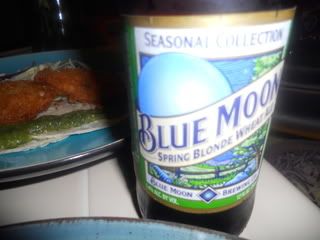 I suggest pairing the tacos with this beautiful wheat ale from Blue Moon...so priceless.